---

---



---
Signed Vintage Costume Jewelry
Unsigned Vintage Costume Jewelry
Contemporary Pre- owned Costume Jewelry
Wedding, Prom and Party Jewelry
Collectables and Commemoratives
---
Designer Galleries
Trifari
Weiss
Kramer
Coro, Corocraft & Vendome
Lisner
Napier
Monet
Park Lane
Avon
Sarah Coventry
Marvella
JJ
Art
Alice Caviness
Hobe'
Miriam Haskell
Florenza
Eisenberg
Hattie Carnegie
Beaujewels
D&E, Juliana and Juliana Style
Robert
Hollycraft
Bogoff
Krementz
Schiaparelli
Warner
Boucher
Harry Iskin
Kenneth Jay Lane, KJL, Kenneth Lane
Mazer Brothers & Jomaz
Little Nemo
Austria
Accessocraft N.Y.C.
Robert DeMario
Pell
Ciner
Nettie Rosenstein
Matisse and Renoir
Miracle
Bergere
Erwin Pearl
Beaucraft
Carl Art
Laguna
Gerry's
Brooks
Karu Arke
Whiting & Davis
BSK
Joan Rivers
Musi
Givenchy
Les Bernard
Schreiner
Judy Lee
Sandor
Barclay
Cadoro
Christian Dior
Mylu
Mimi di N
Regency
Jewelarama
Danecraft
Pauline Rader
Sherman
Schrager
Carolee
Eugene
Beatrix
1928
Stanley Hagler, Mark Mercy & Ian St. Gielar
Joseff of Hollywood
Michal Negrin
Theodor Fahrner
Spratling
Unger Brothers
Rebajes
Gerard Yosca
Los Castillo
Cini
Star-Art
Coppola e Toppo
Walter Lampl
Los Ballesteros
Castlecliff
Elzac
Swoboda
David Andersen
Fred A. Block
Déja/Réja
Chanel
Silson
B. David
HAR
Pennino
Ben Amun
William Kerr
Kirks Folly
Esther Lewittes
CIRO
Aksel Holmsen
Jakob Bengel
Auguste Bonaz
Van Dell
ORB [Otto R. Bade]
N.E. From
Graziella Laffi
Freirich
Husár D
Mary Frances
LIA
DeRosa
DeNicola
Stephen Dweck
Sam Kramer
Louis Rousselet Catherine Popesco
Sigi Pineda
Josef Morton
McClelland Barclay
Lunch at the Ritz
Larry Vrba
Agatha Paris
Leo Glass
Claudette
Charel
Monies
Staret
Hans Hansen
Engle Brothers
Ed Wiener
Korda
Adele Simpson
Louis Féraud
Panetta
Joseph Wiesner
Lea Stein
Reinad
Thelma Deutsch
Maricela [Isidro Garcia Pina]
Garne
Robert Mandle
Antonio Pineda
Butler and Wilson
Nolan Miller
Suzanne Bjontegard
Scaasi
Zoe Coste
Henry Steig
DeLillo
Diamonbar
Capri
Cathe
Attruia
PAM
Selro & Selini
ORA
Jeray
Urie Mandle
Nina Ricci
Yves Saint Laurent, YSL
Anna Greta Eker
Lapponia
Carl Ove Frydenburg, COF
Rachel Gera
Am Lee
Oscar de la Renta
Calvaire
Carol Dauplaise

Henkel and Grosse
Allan Adler
Vogue
Judith Jack
Parco
Tone Vigeland
R.J. Graziano
Swarovski
Tortolani
L. Razza
Emmons
Michal Golan
Dalsheim
Celebrity
ORNO
Du Jay
Banana Bob
Rousseau
Jolie Gabor
Stuart Nye
Kay Denning
Ultra Craft
Paul Lobel
Longcraft
Karl Lagerfeld
Jorgen Jensen
Deauville
Cacharel
Norma
Ann Vien
Leru
Hedy
Edgar Berebi
Scholtz and Lammel
Jeanne
Norma Jean
Bob Mackie
Guy Laroche
Dorothy Bauer
Christopher Radko
Tancer II
Christian Lacroix
Elizabeth Taylor
Mark Edge
Roman
Laurel Burch
Lanvin
Flying Colors
Mizpah
Virgil Cantini
Ed Levin
Lilly Dache
Dodds
Limoges
langani
Perli
Bill Schiffer
Duane
Pastelli
Botticelli
Triad
Tara
Jewels by Julio
Amy Lacombe
Escada
Irena Bryner, Irena Brynner
Marlene
Margot de Taxco
Caroline Gleik Rosene
Judith Leiber
Hess-Appel [Jolle]
Phyllis Jacobs
Rebecca Collins
11 W. 30th Street
AJC
Continental
James Arpad
Goldette
Bellini
Jay Strongwater
Erickson Beamon
Vera Wang
Gale
Thomas L. Mott, TLM
Star
Gret Barkin
Kenneth Begay
Pakula
Kultaseppa Salovaara
Gucci
Marcin Zaremski
Art Smith
Rozen
Sten & Laine
David Mandel [The Show Must Go On]
Halbe
Sweet Romance
Edlee
Mary DeMarco
Robert Gardner
St. Labre
Robyn Rush
Cony/Victoria
Chico's
D'orlan, Dorlan
Elsa Freund
Mamselle
de Passille- Sylvestre
Donald Stannard
---




---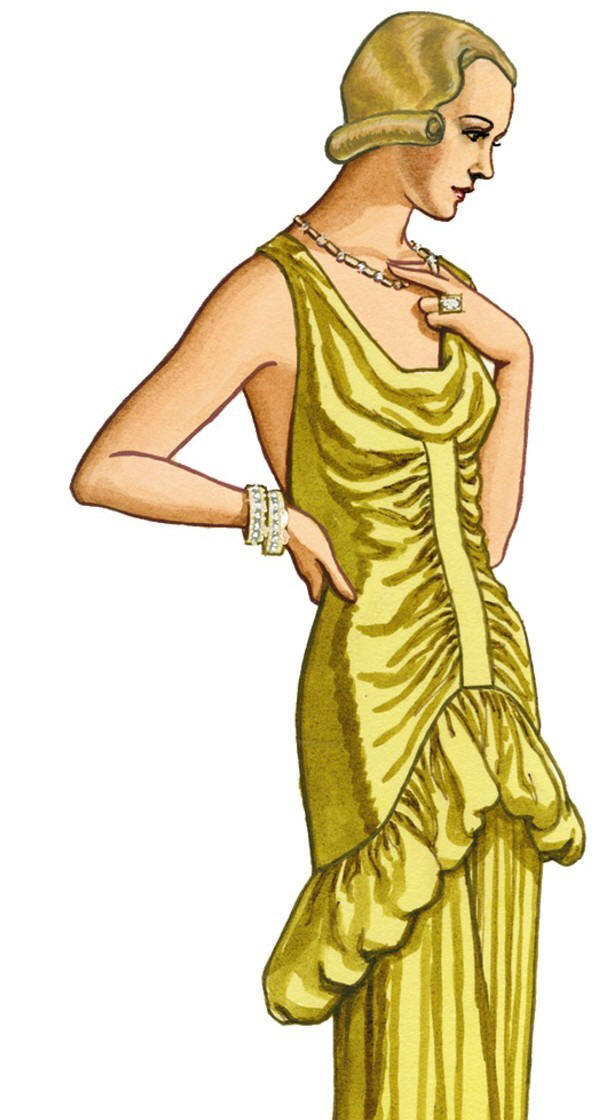 <![if !vml]>

<![endif]>
---
---

---
You have spent your time and money on your collection of vintage jewelry so you don't want to ruin your treasures by being careless. Vintage jewelry is delicate and should be handled with great care. After all, these items will never be created again. Here are a few tips about caring for your costume jewelry from Amazing Adornments:

Never immerse costume jewelry in water. Moisture ruins the foil backing of rhinestones and it can destroy the metal settings.

Cosmetics can ruin your finds. For instance hair spray can stick to a rhinestone and in time destroy it. Try to put your jewelry on last.

Be careful whom you choose to restore your items. I have heard horror stories from friends who chose the wrong person and wound up with a piece of junk after supposed restoration.

Be careful where you store your items -Curio cabinets are well worth the investment. Jewelry pouches are another storage solution. Plastic bags can let moisture inside over time. Make sure where ever you choose to store them is dust free environment. Try not to store your items so that they are tightly packed. This can cause stones to become dislodged.

Changes in temperature can loosen the glue of handset stones. The stones once loose can fall out of the setting.
---
As I mentioned, I will perform a light cleaning as necessary to the vintage costume jewelry that we sell at Amazing Adornments. I use Jewelry Joose. This wonderful jewelry cleaner even cleans verdigris [that yucky green stuff that attacks jewels]. It can be purchased at www.jewelryjoose.com. UPDATE: January 3, 2011 - This web site has apparently closed.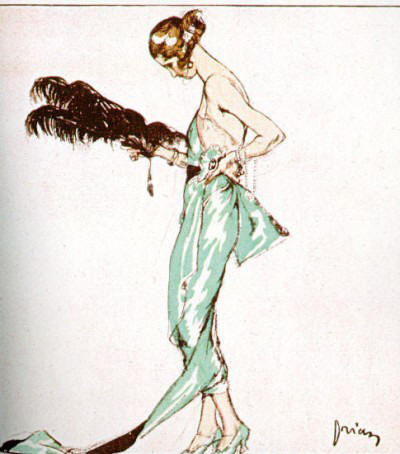 Visit our Blog
Post questions, read site news and more!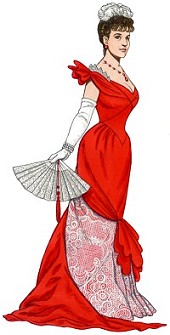 Questions? Click on the envelope below to email us. We are more than happy to try and help!

---
[ Home Page ] [ Policies ] [ What we Sell Page 1 ] [ What we Sell Page 2 ] [ Contact Us ] [ Mailing List ]
Shop by Designer
Trifari |Coro |Lisner |Kramer |Weiss |Napier |Monet |Avon |ParkLane|Sarah Coventry
Marvella |JJ |Art |Alice Caviness |Hobe' |Miriam Haskell |Florenza |Eisenberg|Hattie Carnegie |Beau Jewels |DeLizza & Elster, Juliana |Robert |Bogoff |Krementz|Schiaparelli|Warner|Boucher |Harry Iskin|Kenneth Jay Lane, KJL, Kenneth Lane|Mazer Brothers & Jomaz|Little Nemo|Austria|Accessocraft N.Y.C.|Robert DeMario|Pell|Ciner|Nettie Rosenstein|Matisse Renoir|Miracle|Bergere|Erwin Pearl|Beaucraft|Carl Art|Laguna|Gerry's|Brooks|Karu Arke|Whiting & DavisBSK|Joan Rivers|Musi|Givenchy|Les Bernard|Schreiner|Judy Lee|Sandor| Barclay|Cadoro|Christian Dior|Mylu|Mimi di N|Regency| Jewelarama|Danecraft|Pauline Rader| Sherman | Schrager| Carolee| Eugene| Beatrix |1928|Stanley Hagler, Mark Mercy|Joseff of Hollywood|Michal Negrin|Theodor Fahrner|Spratling|Unger Brothers|Rebajes|Gerard Yosca|Los Castillo|Cini|Star-Art|Coppola e Toppo|Walter Lampl|Los Ballesteros|Iradj Moini |Castlecliff|Elzac|Swoboda|David Andersen| Fred A.Block|Déja/Réja|Chanel|SilsonSilson| B. David |HAR|Pennino| Ben Amun| William Kerr| Kirks Folly| Esther Lewittes |CIRO |Aksel Holmsen |Jakob Bengel |Auguste Bonaz |Van Dell |ORB [Otto R. Bade] |N.E. From |Graziella Laffi |Freirich |Husár D | Mary Frances | LIA | DeRosa | DeNicola | Stephen Dweck |Sam Kramer |Louis Rousselet |Catherine Popesco| Sigi Pineda| Josef Morton| McClelland Barclay| Lunch at the Ritz| Larry Vrba | Agatha Paris | Leo Glass | Claudette| Charel | Monies| Staret |Hans Hansen| Engle Brothers |Ed Wiener |Korda |Adele Simpson |Louis Féraud | Panetta | Joseph Wiesner | Lea Stein | Reinad | Thelma Deutsch| Maricela [Isidro Garcia Pina] | Garne | Robert Mandle| Antonio Pineda | Butler and Wilson| Nolan Miller | Suzanne Bjontegard | Scaasi | Zoe Coste | Henry Steig| Nita Lustig | Hedy | DeLillo | Diamonbar | Capri | Cathe Attruia | PAM | Selro & Selini | ORA | Jeray | Urie Mandle | Nina Ricci | Yves Saint Laurent, YSL | Anna Greta Eker | Lapponia | Carl Ove Frydenburg, COF | Rachel Gera | Am Lee | Oscar de la Renta | Calvaire | Carol Dauplaise | La Roco | Richelieu | Denbe |Henkel and Grosse | Allan Adler | Vogue | Judith Jack | Parco | Tone Vigeland | Ledo, Polcini |R.J. Graziano | Swarovski | Tortolani | L. Razza | Emmons| Michal Golan | Dalsheim | Celebrity | ORNO | Du Jay | Banana Bob | Rousseau | Jolie Gabor | Stuart Nye | Kay Denning | Ultra Craft Paul Lobel |Longcraft | Karl Lagerfeld | Jorgen Jensen | Deauville | Cacharel | Norma | Ann Vien | Leru | Hedy | Edgar Berebi | Scholtz and Lammel | Jeanne | Norma Jean |Bob Mackie | Guy Laroche | Dorothy Bauer | Christopher Radko | Tancer II | Christian Lacroix | Elizabeth Taylor | Mark Edge | Roman | Laurel Burch | Lanvin | Flying Colors | Mizpah | Virgil Cantini | Ed Levin | Lilly Dache | Dodds | Limoges | langani | Perli | Bill Schiffer | Duane | Pastelli | Botticelli | Triad | Tara | Jewels by Julio | Amy Lacombe | Escada | Irena Bryner, Irena Brynner | Marlene | Margot de Taxco | Caroline Gleik Rosene | Judith Leiber | Hess-Appel [Jolle] Phyllis Jacobs | Rebecca Collins | 11 W. 30th Street | AJC | Continental | James Arpad | Goldette | Bellini | Jay Strongwater | Erickson Beamon | Vera Wang | Gale | Thomas L. Mott, TLM | Star | Gret Barkin | Kenneth Begay
Pakula | Kultaseppa Salovaara | Gucci | Marcin Zaremski | Art Smith | Rozen | Sten & Laine | David Mandel [The Show Must Go On] | Halbe | Sweet Romance | Edlee | Mary DeMarco | Robert Gardner | St. Labre | Robyn Rush | Cony/Victoria | Chico's | D'orlan, Dorlan | Elsa Freund | Mamselle | de Passille- Sylvestre | Donald Stannard

Shop by Category
New |Signed |Unsigned |Pre0wned|TLC |Clearance |Gifts |AA Design Center | Theme Rooms |Art Nouveau and Edwardian |Victorian |Art Deco |Plastic Jewelry |Gentleman's Accessories |Shabby Chic| Sterling and Copper| Vintage Ads | Jewelry by Country| Wedding, Prom and Parties|

Under $50.00| Collectables and Commemoratives| Miscellaneous Accessories| Book Pieces |Gift Certificates |Estate Jewelry| Modernist Jewelry

|

Our Blog

|

Our YouTube Video

|

Follow us on Twitter
---
Amazing Adornments

Cambridge, MA 02141
USA
Ph: 617.710.3042
Fax: 617.492.0634
carolyn@amazingadornments.com
webmaster@amazingadornments.com
http://www.amazingadornments.com
©2004-2012 All rights reserved