PAYMENT, SECURITY and PRIVACY
Amazing Adornments Privacy Pledge
| | |
| --- | --- |
| Paying for your vintage costume or newer jewelry is easy and all of your information is safe with us at Amazing Adornments. We accept MasterCard, Discover Card, American Express and Visa over a secure server. We are a verified PayPal merchant and we will never sell or divulge your information to another party. We also accept money orders, cashiers checks and personal checks. | We use a thawte SSL certificate to insure a safe transaction between your browser and our secure server storefront. SSL stands for Secure Socket Layer. Your information it encrypted and it is not stored on our server for a safer transaction. Click on the icon below to verify. |

All payments must be made in USD. You can also pay via money order/cashiers check and personal check. Please Note: Your item will not ship until your personal check clears. Please allow up to fifteen days. Current applicable charges will apply for bounced checks. Your item will not ship until money order or cashiers check is received.
NO CASH PLEASE!
---
<![if !vml]>

<![endif]>
All pricing is in United States Dollars.
---
<![if !vml]>

<![endif]>
Rest assured, your item will be packaged with great care. We ship all of our jewelry boxed or bubble wrapped. We ship orders placed within the United States via USPS First Class mail service or Priority Mail service. Overnight shipping is also available. Our First Class shipping charges are based upon the weight of the packages. Priority Mail and Overnight shipping are flat rate. We pick up any difference between the flat rate and the actual shipping charge should our flat rate be too low.
Insurance and Tracking: Included at no extra charge for orders over $50.00 USA only.
International Shipments: Please read our international shipping policy here.
Credit card payments: Your item will ship the next business day after we receive authorization.

PayPal payments: Your item will ship the next business day after we receive notification of instant payment.

Money orders and cashiers checks: Items are shipped next business day after receipt of money order or cashiers check.

Personal checks: Items are shipped next business day after your bank clears your check and the funds are deposited into our account.
---
Gift Certificates: Amazing Adornments is pleased to announce that we have added a Gift Certificate feature to our online shop just in time for the busy holiday season! We understand that you have a lot of things to do and that you may have several people to shop for. Maybe you are not sure what to purchase. Gift certificates are a wonderful solution.
Our certificates come in denominations of $25.00, $50.00, $100.00, $150.00 and $200.00.
We made it easy to purchase one or several by placing them all on one screen. Payment is easy as well. Credit cards, PayPal and Checks can be used. If paying by check, you will need to wait until the check clears before your certificate key is generated and sent via email to you and your recipient.
Gift certificates are automatically emailed to you and your recipient [s] at the end of the transaction. Instructions on use are included.
Amazing Adornments Product List
---
<![if !vml]>

<![endif]>
Our items are sold as is. However, we understand that our customers cannot see the item except in a picture and that the best descriptions [and we try really hard to be thorough] might not be enough to fully describe a piece. If you are not satisfied with your item please contact us ASAP and we will happily refund your money minus shipping charges. You must contact us so that we can authorize any return.
We do not refund insurance charges. We also charge a 3% restocking fee where applicable, for example if an item or items are returned without authorization. The restocking fee increases to 10% for bounced checks or returns that have been authorized and not returned within seven days for domestic orders and 14 days for international orders.
It is important to say that there are those that buy items they have no intention of keeping. We feel this is abuse. As this is a business, and it takes time to prepare orders for shipping etc. we have no choice but to charge a 20% restocking fee if a customer continually buys and returns items. We are pleased to say that this does not happen often!
We do not issue refunds for buyers remorse, nor can Amazing Adornments be held responsible for items lost or damaged by the USPS if insurance is not purchased.
Items authorized for return must be returned via the same method they were shipped from Amazing Adornments and they must be in the same condition as we sent them in.
The exception to this policy is for items in the TLC Collection. Items in this room are sold as is. THEY CANNOT BE RETURNED. Please read the descriptions carefully. Please take a look at our costume jewelry condition document for more information on how we describe an items condition.
Buy placing an order with us, you agree to these conditions.
---
<![if !vml]>
<![endif]>
We are here to serve you. If you have a question about a products, our services, or if you would like additional images...
We can be reached anytime via email at: customerservice@amazingadornments.com
or
617.710.3042 between 09:00 and 06:00 pm est.
We will do our best to respond within 24 hours!
For fastest response, please send us email.
If you do not receive a response please check your SPAM folder. If you have blocks on incoming email we will not be able to confirm by clicking any supplied links. Thank you!
---
( Layaway is for Item or Items totaling over $100.00 only)
See something you like and just don't have the money at this time? We will hold the item for you! Here is how it works:
Email us with the item number. Send us 25% of the price of the item and we will hold the item for 60 days. In the email let us know if you intend to make installment payments or pay the rest of the balance within 60 days. If you intend to pay the entire amount within two weeks installments are not necessary.
Make installment payments or pay your balance off within the 60 day period and we will ship the item to you! We will send an invoice for each payment that you make so that you can track your balance.
If the balance is not paid within the 60 day period we will put the item back up for sale and your payments to that point will be forfeited.
NEW...Make an offer: Try it...you might be surprised!
If you see something you just have to have now, we will consider your best offer. Just send us an email with the product number or the item description along with your offer. We will respond within twenty-four hours.
For help on any of the above policies email us at:
customerservice@amazingadornments.com
We are here to serve you so let us know what you need!
---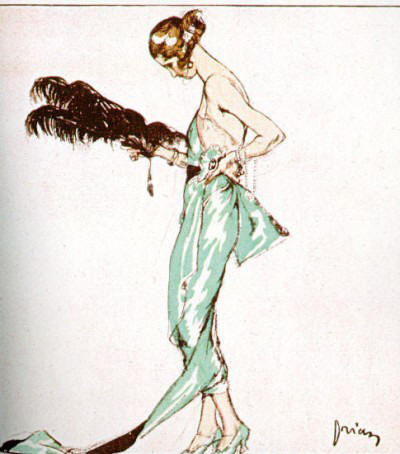 Did you know that Vendome was Coro's upscale line?
Did you know that Albert Weiss once worked at Coro?
Did you know that Madonna wore Trifari in Evita?
Did you know that Miriam Haskell now makes jewelry for J-LO- Jennifer Lopez?
Did you know that DeLizza and Elster manufactured the "Blue Lagoon" and "Americana" pieces for Sarah Coventry?
---
About Costume Jewelry

Jewelry Care
---
[ Home Page ] [ Policies ] [ What we Sell Page 1 ] [ What we Sell Page 2 ] [ Contact Us ] [ Mailing List ]
Shop by Designer

Trifari |Coro |Lisner |Kramer |Weiss |Napier |Monet |Avon |ParkLane|Sarah Coventry
Marvella |JJ |Art |Alice Caviness |Hobe' |Miriam Haskell |Florenza |Eisenberg|Hattie Carnegie |Beau Jewels |DeLizza & Elster, Juliana |Robert |Bogoff |Krementz|Schiaparelli|Warner|Boucher |Harry Iskin|Kenneth Jay Lane, KJL, Kenneth Lane|Mazer Brothers & Jomaz|Little Nemo|Austria|Accessocraft N.Y.C.|Robert DeMario|Pell|Ciner|Nettie Rosenstein|Matisse Renoir|Miracle|Bergere|Erwin Pearl|Beaucraft|Carl Art|Laguna|Gerry's|Brooks|Karu Arke|Whiting & Davis |BSK|Joan Rivers|Musi|Givenchy|Les Bernard|Schreiner|Judy Lee|Sandor| Barclay|Cadoro|Christian Dior|Mylu|Mimi di N|Regency| Jewelarama|Danecraft|Pauline Rader| Sherman |Schrager | Carolee| Eugene| Beatrix |1928| Stanley Hagler, Mark Mercy|Joseff of Hollywood|Michal Negrin|Theodor Fahrner|Spratling|Unger Brothers|Rebajes|Gerard Yosca|Los Castillo|Cini|Star-Art|Coppola e Toppo|Walter Lampl|Los Ballesteros|Iradj Moini |Castlecliff|Elzac| Swoboda|David Anderson| Fred A. Block| Déja/Réja| Chanel| Silson | B. David |HAR|Pennino| Ben Amun| William Kerr| Kirks Folly| Esther Lewittes |CIRO |Aksel Holmsen |Jakob Bengel |Auguste Bonaz |Van Dell | ORB [Otto R. Bade] |N.E. From |Graziella Laffi | Freirich |Husár D | Mary Frances | LIA | DeRosa | DeNicola Stephen Dweck |Sam Kramer |Louis Rousselet Catherine Popesco| Sigi Pineda| Josef Morton| McClelland Barclay| Lunch at the Ritz| Larry Vrba | Agatha Paris | Leo Glass | Claudette| Charel Monies| Staret |Hans Hansen| Engle Brothers |Ed Wiener |Korda |Adele Simpson |Louis Féraud | Panetta | Joseph Wiesner | Lea Stein | Reinad | Thelma Deutsch | Maricela [Isidro Garcia Pina] | Garne | Robert Mandle | Antonio Pineda | Butler and Wilson| Nolan Miller | Suzanne Bjontegard | Scaasi | Zoe Coste | Henry Steig| Nita Lustig | Hedy | DeLillo | Diamonbar | Capri | Cathe | Attruia | PAM | Selro & Selini| ORA | Jeray | Urie Mandle | Nina Ricci | Yves Saint Laurent, YSL | Anna Greta Eker | Lapponia | Carl Ove Frydenburg, COF | Rachel Gera | Am Lee | Oscar de la Renta | Calvaire | Carol Dauplaise |La Roco | Richelieu | Denbe |Henkel and Grosse | Allan Adler | Vogue | Judith Jack | Parco | Tone Vigeland | Ledo, Polcini |R.J. Graziano | Swarovski | Tortolani | L. Razza | Emmons | Michal Golan | Dalsheim | Celebrity | ORNO | Du Jay | Banana Bob | Rousseau | Jolie Gabor | Stuart Nye | Kay Denning | Ultra Craft Paul Lobel |Longcraft | Karl Lagerfeld | Jorgen Jensen | Deauville | Cacharel | Norma | Ann Vien | Leru | Hedy | Edgar Berebi | Scholtz and Lammel | Jeanne | Norma Jean |Bob Mackie | Guy Laroche | Dorothy Bauer | Christopher Radko | Tancer II | Christian Lacroix | Elizabeth Taylor | Mark Edge | Roman | Laurel Burch

|

Lanvin | Flying Colors | Mizpah | Virgil Cantini | Ed Levin | Lilly Dache | Dodds | Limoges | langani | Perli | Bill Schiffer | Duane | Pastelli | Botticelli | Triad | Tara | Jewels by Julio | Amy Lacombe | Escada | Irena Bryner, Irena Brynner | Marlene | Margot de Taxco | Caroline Gleik Rosene | Judith Leiber | Hess-Appel [Jolle] Phyllis Jacobs | Rebecca Collins | 11 W. 30th Street | AJC | Continental | James Arpad | Goldette | Bellini | Jay Strongwater | Erickson Beamon | Vera Wang| Gale | Thomas L. Mott, TLM | Star | Gret Barkin | Kenneth Begay
Pakula | Kultaseppa Salovaara | Gucci | Marcin Zaremski | Art Smith | Rozen | Sten & Laine | David Mandel [The Show Must Go On] | Halbe | Sweet Romance | Edlee | Mary DeMarco | Robert Gardner | St. Labre | Robyn Rush | Cony/Victoria | Chico's | D'orlan, Dorlan | Elsa Freund | Mamselle | de Passille- Sylvestre | Donald Stannard


Shop by Category

New |Signed |Unsigned |Pre0wned|TLC |Clearance |Gifts |AA Design Center | Theme Rooms |Art Nouveau and Edwardian |Victorian |Art Deco |Plastic Jewelry |Gentleman's Accessories |Shabby Chic| Sterling and Copper| Vintage Ads |Jewelry by Country| Wedding, Prom and Parties|

Under $50.00| Collectables and Commemoratives| Miscellaneous Accessories |Book Pieces Estate Jewelry | Modernist Jewelry

|

Our Blog

|

Our YouTube Video

|

Follow us on Twitter